In the past decade, RV camping has experienced an explosion in popularity. A significant jump in RV sales occurred during the pandemic when people were forced to get creative about their vacation destinations. For anyone new to RV camping, the first thing you'll want to make sure of is that you have enough extra RV power — so that you can enjoy your RV experience as much as possible.
It doesn't matter if you're pulling a pop-up camper or if you're driving a 40-foot luxury coach: You'll most likely need extra power while you're camping. While most units are outfitted with battery banks and onboard generators, having another power option is advisable for your trip, especially if it's an extended one. That's why using portable solar panels or investing in a portable power station is a great way to ensure that your important devices stay fully charged.
There's no doubt that portable power stations are becoming an essential part of camping and RVing gear in recent years. For one, camping enthusiasts can use their power stations to power their units off-road or to serve as an additional power source for their units. Let's take a closer look at why portable power stations are perfect for RV campers.
Minimal noise
If you love primitive camping, you won't impress your neighbors by firing up a noisy diesel generator to brew your morning coffee. If you need more power but don't want the noise of a generator to interfere with your relaxing vacation, a portable power station could be the answer. You can use it to boost the power of your unit with a station, along with using it outdoors to charge your equipment and devices.
The portability of a power station gives you the ability to bring it into your RV without having to worry about noise, smell, or vibration. Trust us: Your neighbors at your favorite campground will thank you. If you want to use your microwave and AC simultaneously, you can plug both devices into your power station and get the boost you need — quietly.
Limited adapters
There are many technological devices that have made their way into modern life, and as a result, the need for available plugs has increased. These days, there is a charging cord that comes with almost every electronic device used today. Using a portable power station, you will be able to use multiple output ports which are compatible with any type of plug. Your unit will have normal AC plug receptacles and USB ports of varying sizes.
Outdoor power
When you venture away from the shore power of your RV and head to the beach or for a picnic, a portable power station can help you stay connected. You can take your power station with you on your adventures to ensure that you always have a way to keep your essential gadgets charged. Keeping items like your GPS unit and extra flashlight charged should be a priority when you are away from your shore power source.
AC assistance
Most RV units struggle to run their AC units if they are off-the-grid. You may get the fan option going, but you aren't likely to get much cooling out of your unit without boosted power. Portable power stations can help you supplement your AC unit's power so that it runs independently. This allows your RV unit to concentrate its power onto other needs like the fridge, temperature controls, and lights.
Minimal outlets
When families travel, several electronic devices — multiple phones, tablets, laptops, and e-readers — need to be brought along and kept charged. Some RV models are equipped with only a few outlets, such that you may need to charge multiple devices simultaneously. With a portable power station, you can charge anything you need to without taking up your interior portals.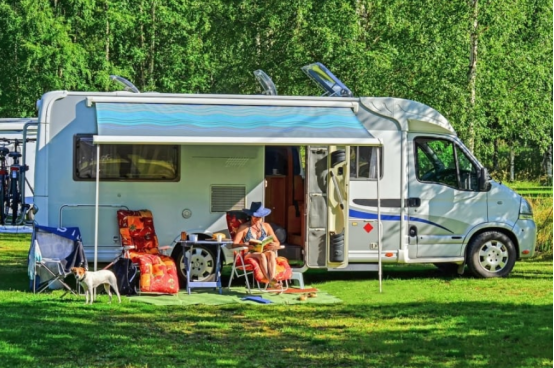 Reduce breaker overload
On your RV trip, it's likely that you may blow a fuse or two. A camper may be using a blow dryer, while another camper may be heating something up in the microwave at the same time. This can create a breaker overload that either results in a trip or blowing a fuse.
To help you avoid breaker overload, you can use your portable power station to supplement your shore power. After all, no one wants the power to go out when camping on the road.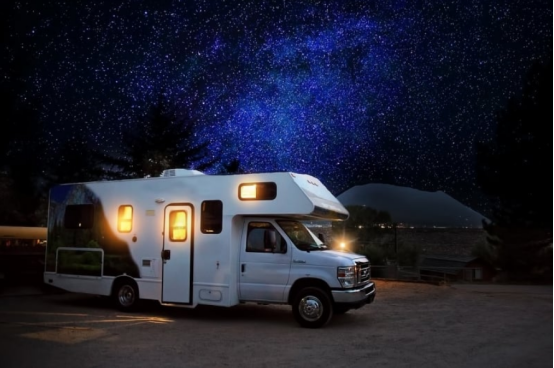 The portable power station is a very important item to have on your equipment list if you love RV camping and need access to additional power. You can complement your boondocking power, minimize overloading, and keep the noise to a minimum with a portable power station on your next camping trip.