H2: Tips for Properly Storing RV Batteries During Winter
H3: 1. Fully Charge the Batteries Before Storage H3: 2. Clean and Inspect the Batteries H3: 3. Disconnect the Batteries from the RV H3: 4. Store Batteries in a Cool and Dry Location H3: 5. Regularly Check and Maintain the Batteries
H2: 1. Fully Charge the Batteries Before Storage
Winter storage for RV batteries begins with ensuring they are fully charged. Before disconnecting the batteries from the RV, it is important to charge them completely. This helps prevent sulfation and extends the overall lifespan of the batteries. Use an appropriate battery charger to achieve a full charge.
H2: 2. Clean and Inspect the Batteries
Before storing RV batteries for the winter, it is crucial to clean them thoroughly. Remove any built-up dirt or debris using a mixture of baking soda and water. Avoid getting any liquid inside the battery cells. Once cleaned, inspect the batteries for any signs of damage, corrosion, or leaks. If any issues are found, it is advisable to replace the batteries before storage.
H2: 3. Disconnect the Batteries from the RV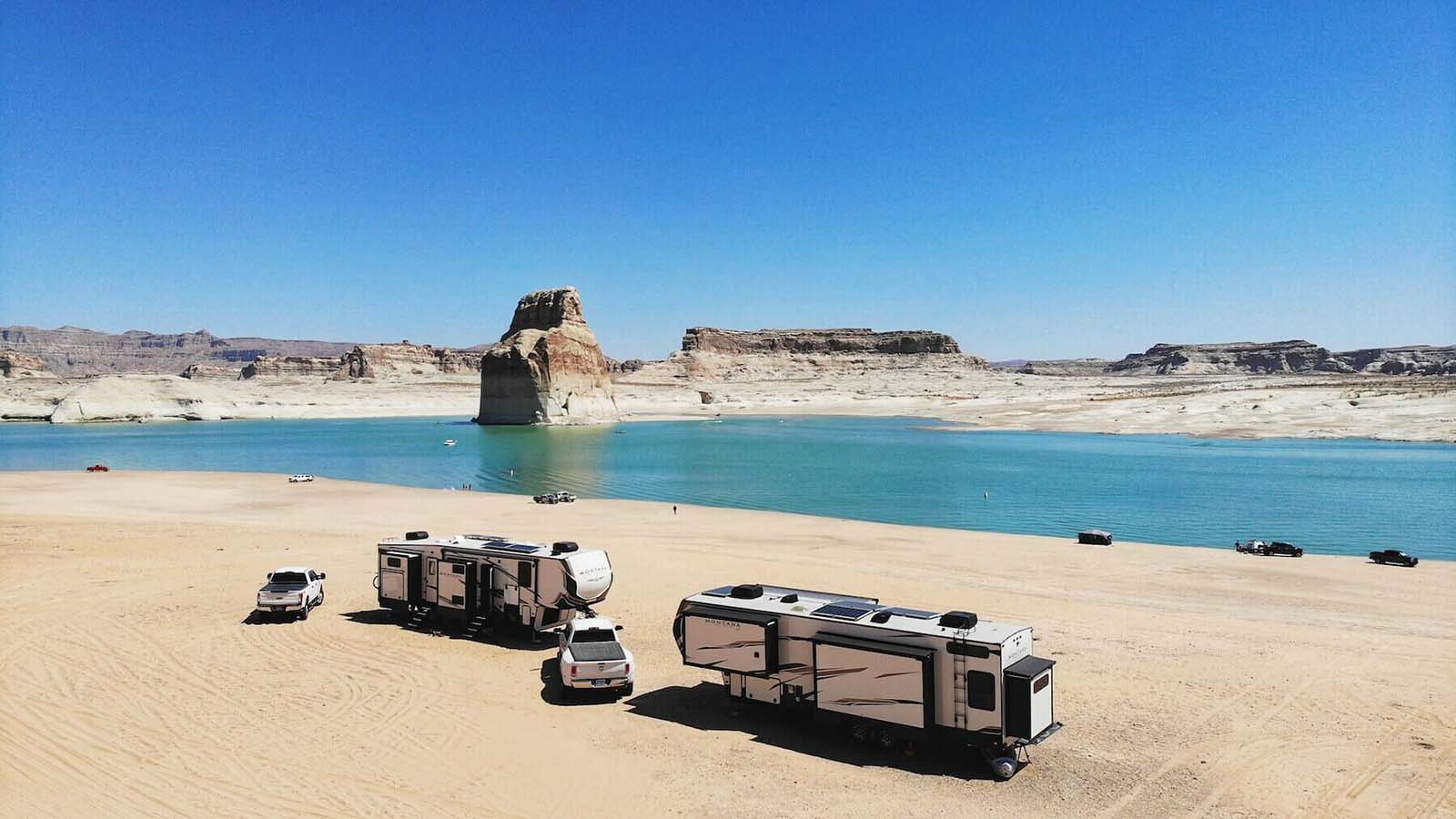 To avoid unnecessary drain and potential damage, it is important to disconnect the batteries from the RV during winter storage. Start by turning off all power sources and disconnecting any electrical connections. This prevents any power draw if there are any residual loads, which could damage the batteries over time. Remember to label the positive and negative terminals before disconnecting for easy reconnection later.
H2: 4. Store Batteries in a Cool and Dry Location
Proper storage conditions play a crucial role in maintaining the health of RV batteries during winter. It is important to store them in a cool and dry location that remains well above freezing temperatures. Extreme cold can lead to a decrease in battery performance and even frozen electrolytes. Consider utilizing a climate-controlled storage area or a battery maintenance system to regulate the temperature and keep the batteries in optimal condition.
H2: 5. Regularly Check and Maintain the Batteries
Even during storage, it is essential to regularly check and maintain the RV batteries. Every few weeks, inspect the batteries for any signs of corrosion, leaks, or damage. Clean off any dirt or debris that may have accumulated during storage. Additionally, it is recommended to recharge the batteries periodically to prevent them from discharging completely. This also helps avoid sulfation and ensures they are ready for use when the RV is taken out of storage.
Overall, properly storing RV batteries for winter involves fully charging them, cleaning and inspecting before storage, disconnecting from the RV, storing in a cool and dry location, and regularly checking and maintaining their condition. By following these steps, you can ensure your RV batteries remain in good health and are ready for use when spring arrives.