H2: Benefits of Adding a Second Battery to Your RV H3: Enhanced Power Supply for Your Adventures H3: Efficiently Powering Your RV Appliances H3: Extended Off-Grid Camping H3: Backup Power Source for Emergencies H3: Increased Battery Life for Long-Term Trips H2: Factors to Consider Before Adding a Second Battery H3: RV Electrical System Capacity H3: Battery Type and Capacity H3: Space and Weight Constraints H3: Charging and Maintenance Requirements H3: Cost Considerations H2: Installation and Maintenance Tips for Your Second RV Battery H3: Proper Placement of the Second Battery H3: Utilize a Battery Isolator or Separator H3: Connect Batteries in Parallel or Series H3: Regular Battery Maintenance and Inspections H3: Professional Installation and Safety Precautions H2: Conclusion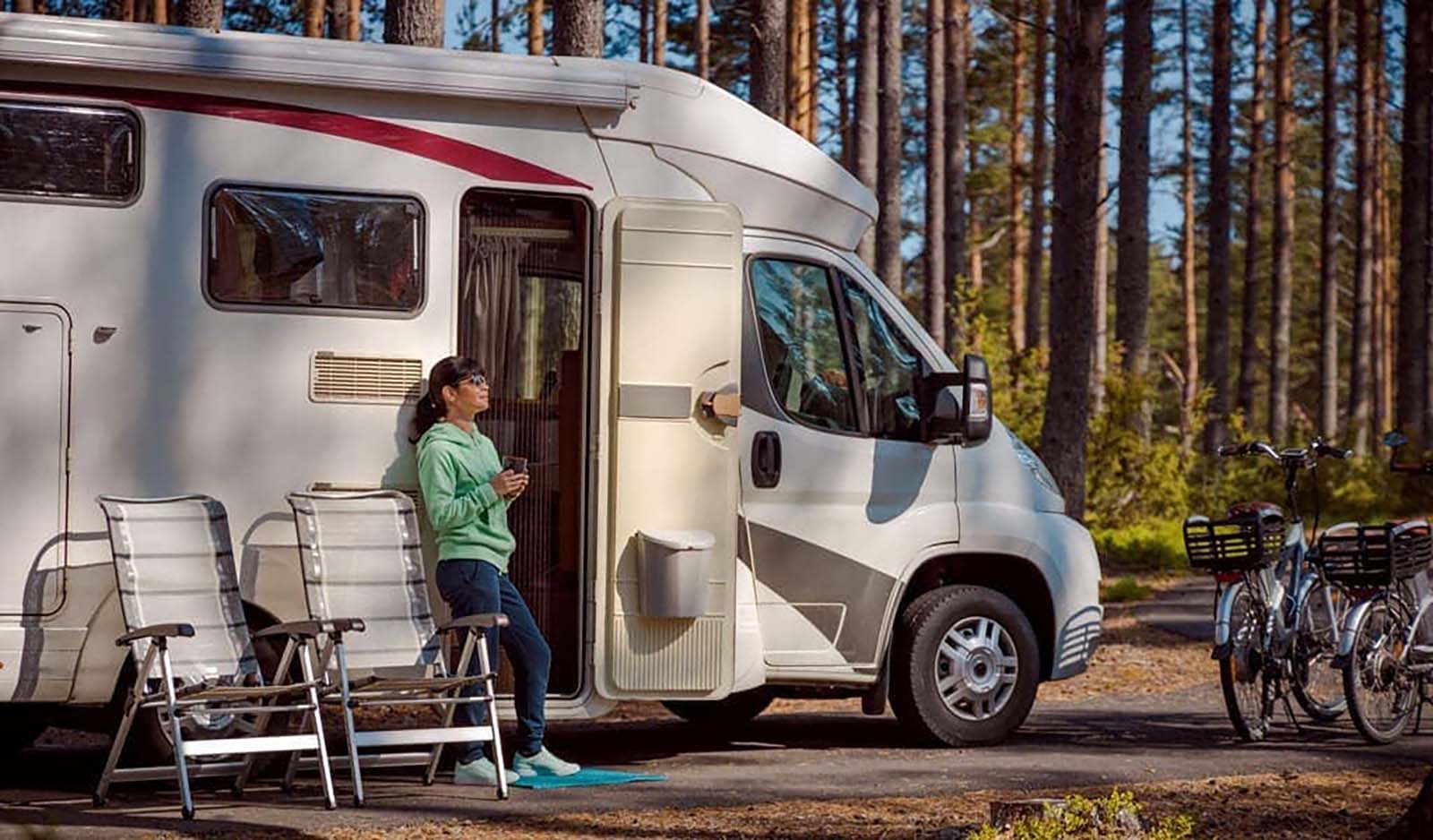 H2: Benefits of Adding a Second Battery to Your RV
Many RV enthusiasts consider adding a second battery to their recreational vehicle for several reasons. A second battery can enhance the power supply, efficiently power appliances, provide extended off-grid camping opportunities, serve as a backup power source during emergencies, and increase battery life for long-term trips.
H3: Enhanced Power Supply for Your Adventures
With a second battery installed in your RV, you can significantly improve your power supply capacity. This is especially beneficial when you have multiple appliances and devices that require electricity during your adventures. It ensures that you have enough energy to comfortably use your refrigerator, microwave, air conditioner, and other essential appliances without worrying about draining the battery quickly.
H3: Efficiently Powering Your RV Appliances
Having a second battery in your RV allows for optimal power distribution and utilization. This means that the power can be evenly distributed among various appliances, preventing electrical overload and potential damage. With multiple batteries, you can power multiple devices simultaneously, ensuring a comfortable and convenient experience during your trips.
H3: Extended Off-Grid Camping
Adding a second battery to your RV enables you to enjoy off-grid camping for a longer duration. Off-grid camping involves staying in areas without access to electrical hookups. With an additional battery, you can store more power and sustain your energy needs for an extended period. This opens up opportunities for exploring remote locations, enjoying nature, and experiencing true wilderness without sacrificing modern amenities.
H3: Backup Power Source for Emergencies
A second battery can act as a reliable backup power source during emergencies. It provides peace of mind knowing that you have an extra power supply in case your primary battery fails or encounters issues. Whether it's unexpected breakdowns, power outages at campsites, or any other unforeseen circumstances, having a backup power source is essential for convenience and safety.
H3: Increased Battery Life for Long-Term Trips
When embarking on long-term trips, having a second battery can help extend the overall lifespan of your batteries. By distributing the power load among multiple batteries, each battery undergoes less strain and reduced discharge cycles. This helps maintain the health of your batteries and increases their longevity, ultimately saving you money on frequent battery replacements.
H2: Factors to Consider Before Adding a Second Battery
Before adding a second battery to your RV, there are several factors to consider to ensure a successful installation and efficient operation.
H3: RV Electrical System Capacity
It is crucial to assess your RV's electrical system capacity before adding a second battery. Ensure that your RV's electrical system can handle the extra load without overloading the circuitry or causing any electrical issues. It is recommended to consult a professional or review your RV's user manual for specific electrical system information.
H3: Battery Type and Capacity
Choosing the right battery type and capacity is essential for optimal performance. Consider the different battery chemistries available and select the one that best suits your needs. Deep-cycle batteries are highly recommended for RV applications, as they are designed to handle repeated deep discharges. Additionally, ensure that the battery's capacity matches your energy requirements to avoid premature draining.
H3: Space and Weight Constraints
The available space and weight constraints within your RV will dictate the type of battery and installation options. Measure the available space to ensure the new battery will fit without causing any obstructions or interfering with other components. Additionally, consider the weight implications, as adding more batteries can affect the weight distribution and overall handling of your RV.
H3: Charging and Maintenance Requirements
Having two batteries means you'll need to monitor and maintain them regularly. Take into account the charging requirements and ensure that your RV's charging system is capable of charging both batteries effectively. Also, be aware of any additional maintenance needs, such as checking the battery fluid levels and verifying the connections, to keep your batteries in optimal condition.
H3: Cost Considerations
Adding a second battery to your RV comes with costs beyond the battery itself. Consider any additional hardware, such as battery isolators or separators, wiring, and professional installation if required. Evaluate your budget and determine if the benefits of having a second battery outweigh the associated expenses.
H2: Installation and Maintenance Tips for Your Second RV Battery
Proper installation and maintenance are crucial for the optimum performance and longevity of your second RV battery.
H3: Proper Placement of the Second Battery
When installing your second battery, make sure it is securely mounted in a suitable location within your RV. Consider placing it near the first battery to facilitate connections and minimize wiring length. If possible, avoid locations exposed to excessive heat or excessive cold, as extreme temperatures can negatively impact battery performance.
H3: Utilize a Battery Isolator or Separator
To prevent power flow issues between your first and second battery, it is advisable to use a battery isolator or separator. These devices ensure that each battery remains independent and only share power when necessary, preventing overcharging or draining one battery faster than the other.
H3: Connect Batteries in Parallel or Series
Depending on your specific RV and its electrical system, you might need to connect the batteries in either parallel or series. Parallel connection involves connecting the positive terminals together and negative terminals together, effectively doubling the battery capacity. Series connection involves connecting the positive terminal of one battery to the negative terminal of the other, effectively doubling the voltage. Follow the guidelines provided by the battery manufacturer and consult with an expert if needed.
H3: Regular Battery Maintenance and Inspections
Ensuring the longevity of your batteries requires regular maintenance and inspections. Check the battery fluid levels (if applicable) and top up if necessary. Inspect the connections for any signs of corrosion or loose fittings regularly. Additionally, clean the battery terminals using a mixture of baking soda and water to remove any buildup or residue.
H3: Professional Installation and Safety Precautions
If you're unsure about installing the second battery or any associated wiring, it is highly recommended to seek professional assistance. Professional installers have the expertise and knowledge to ensure a safe and efficient installation, minimizing any risks or potential damage. Additionally, always prioritize safety by wearing appropriate protective gear and carefully following all safety precautions outlined in the installation manuals.
H2: Conclusion
Adding a second battery to your RV can provide numerous benefits, including enhanced power supply, efficient appliance usage, extended off-grid camping, backup power source during emergencies, and increased overall battery life. However, it is crucial to consider factors such as electrical system capacity, battery type, space and weight constraints, charging and maintenance requirements, and the associated costs before proceeding with the installation. By following installation and maintenance tips, you can optimize the performance and longevity of your second RV battery, ensuring a pleasant and hassle-free RVing experience.